ACTIVE AGEING ONLINE PERSONAL TRAINING & HEALTH AND NUTRITIONAL CONSULTANCY
The problem we face...
With the increased labour saving culture and associated reduced movement we have disrupted the natural balance so essential to our lives. With weight gain, reduced fitness, diminishing muscle strength and compromised flexibility being increasingly prevalent in society; the subsequent postural deformity, increased injury, pain and disease are negatively affecting people's lives.
If this sounds familiar, don't be disheartened. It's 'your choice' whether you decide to accept this or not?
Our drive to to help you?
My name is Lee and I am the founder of Aspire 4 Health. I was inspired to launch our online PT services and, specifically, our Active Ageing programme so we could help prevent the ill health that people close to me suffered with when I was younger and before my extensive studies, specific qualifications and 20+ years of experience.
Although these people are no longer with us, their inspiration focussed me to endeavour to deliver the innovative preventative health programme that I do today…. to ensure other people's family members have a provision in which to help themselves - introducing our specialist team and tailor-made website.
Let me explain…..
Photo on the left -

My mother-in-law and the grandmother to my sons suffered with a severe respiratory disorder that undoubtedly hindered her day-to-day functioning and inevitably her overall quality of life. As soon as my MSc studies were complete I was determined to help people with respiratory conditions. Consequently I was one of eight people in the country who undertook the Chronic Respiratory Disease Exercise Instructor Training which was provided by the NHS and the British Lung Foundation.

Centre photo -

The central photo is my grandfather. He, like many people, suffered with chronic knee pain and consequently had a double knee replacement, a significant and costly operation, from which he still had ongoing pain. From my studies, I now know that his knee surgeries were preventable and his experiences have had a direct influence on both my MSc dissertation and our focus on muscular balance and joint function.

Photo on the right -

When I was 8, my other grandfather had a heart attack when we came in from the garden. I was alone with him at the time and ever since then I have strived to discover more about what happened that day and to learn if it could have been prevented. This always stayed with me and ten years later this inevitably led to my undertaking training qualifications approved by the British Association for Cardiovascular Prevention and Rehabilitation (BACPR)
Turn back the clock, it's never too late!!!
These personal family experiences and the negative turn that health and fitness can take in later life has had a direct impact on Aspire 4 Health's services and has focussed our research into both age-associated health issues such as:
Coronary heart disease;
Cardiovascular disease;
High blood pressure;
Diabetes;
Back pain;
Arthritis;
Sarcopenia (reduced muscle mass with age); and
Balance, stability and falls prevention.
The Aspire 4 Health Active Ageing programme has been designed to intervene; creating a platform for management and regression of existing conditions and prevention of others. It is the cumulative knowledge, research and experience of more than 20 years of dedication and our firm belief that such injury and disease and the subsequent reduced quality of life is not an inevitable part of ageing despite what society often portrays.
You, your family and friends deserve the very best out of 'you!'
Do not let your health or perceptions of your limitations inhibit your choices in life, instead working together let us take you back to using your body how it is designed to be used while defying social perceptions and stereotypes of what aging is. Lets create a platform to ensure you LIVE & FEEL YOUNG! Why not keep the body & mind of someone 20 years younger. Maximise your body's potential so you can live the life you want… regardless of age or current health & fitness status.
"break the mould don't feel old!"
Aspire4Health Active Aging motto
So with improved health and fitness, how would you spend your future years?
| | | |
| --- | --- | --- |
| | | |
| Having fun with the family? | Going on holidays? | Trying new hobbies? |
| | | |
| Seeing the world? | Spending time with the grandchildren? | Or reaching Everest Base Camp like one of our clients?! |
So contact Aspire 4 Health now to find out more about our specialist Online "Personal" Training Packages and how our expert team can help you use your body how it is designed to be used, maximising your body's potential and efficiency and defying the common stereotypes of ageing.
By signing up to one of our online training packages, our team will work with you to design your personalised, progressive programme that positively impacts upon a multitude of age-associated issues resulting in:
Improved cardiovascular efficiency;
Improved muscular strength;
Improved flexibility;
Increased resting metabolism;
Enhanced glucose metabolism;
Better-controlled insulin sensitivity;
Enhanced secretion of hormones responsible for mobilizing body fat;
Enhanced gastrointestinal transit time of food (thus reducing colon cancer risks);
Healthier cholesterol profiles;
Reduced blood pressure;
Increased bone mineral density; and
Reduced arthritic symptoms and lower-back pain.
All this allows you to confidently aspire to your desired lifestyle….the difference being this time you'll minimise or eliminate symptoms you may previously have suffered with and your hard-earned results will last! You only have one life and one body to move around in so don't let fitness or health barriers hold you back and live the life you want, regardless of age or current health and fitness status. As our team says: 'Break the mould, don't feel old!'.
CHOOSE ONLINE PERSONAL TRAINING
Aspire 4 Health's Online Personalised Training programmes offer a wide range of benefits over face-to-face PT or gym sessions for helping your attain your desired health goals:
| | | | | |
| --- | --- | --- | --- | --- |
| | | | | |
| 24/7 access | Highly affordable Packages | Tailored for you | No DVDs required | View on all devices |
So why not let Aspire4Health help you?!
Sign up now to one of Aspire 4 Health's Online Personal Training packages. Please provide your name and email address below and our team will contact you within the next 24 hours.
Find out why our current clients love us…
PATRICIA'S STORY "After retiring after 40+ years, I decided I needed to ensure I was as fit as possible to enjoy as long and active a life as possible! Since I started working with Lee I have dropped three dress sizes, am much more active and have greater flexibility and strength than I have had in a very long time. Just as important is the boost to my confidence!    Justin
STAN'S EXPERIENCE Aspire4Health has worked wonders in reducing the impact of problems I had related to thoracic surgery, which had left me with considerably reduced fitness and flexibility. We began with a very detailed assessment and since then we have significantly improved my mobility, flexibility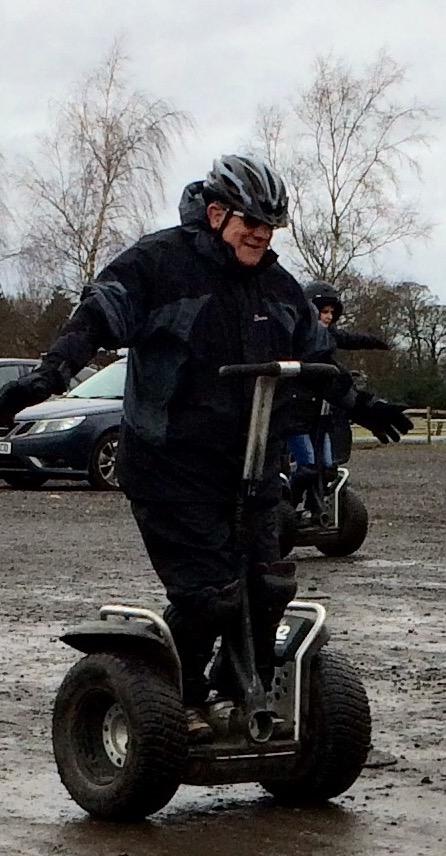 and overall confidence. Lee's depth of knowledge and experience in terms of physiology and exercise is tremendous and his enthusiasm and caring manner have helped me maintain my involvement (in exercise) and subsequent progress."    Stan, 65
STEPHANIE'S STORY "After my third cartilage repair op, Lee worked with me to build up the muscles around my knees and I was soon able to walk the South Downs Way (about 110 miles) in 5 days without any problems. More recently, following a microdiscectomy and a broken foot, Lee has worked with me on both strength and flexibility, so that I can continue to have a super-active lifestyle. Despite the injuries, most people say they can't believe I'm a grandma of 7! Lee's training helps me be confident in my body and keeps me fit and youthful!"    Stephanie
DONNA'S STORY "I had to retire on the grounds of ill-health due to chronic neck and lower back pain. After several months I saw a flyer for Aspire4Health and decided to give it a go, with low expectations of what I would be able to do or achieve. I was impressed by Lee's enthusiasm for his work, his extensive knowledge of anatomy etc. and his skill in explaining how a particular exercise would aid posture, balance or gait. As time progressed I was able to perform the exercises more effectively, my stamina increased and slowly the chronic pain lessened. I have now worked with Aspire4Health over four years and intend to continue. It is an exaggeration to say that if I had known about Lee ten years ago, I would probably not have had to retire prematurely due to chronic pain."    Donna, 60
So what are you waiting for?!
Sign up now to one of Aspire 4 Health's Online Personal Training packages. You only have one life and one body to move around in so don't let fitness or health barriers hold you back. Please provide your name and email address below and our team will contact you within the next 24 hours.
Your future is built upon the choices you make today…   
   Now, is your time to grow!